Your home should be a beautiful sanctuary and it needs to look good both inside and out. Outdoor tiles can help you achieve this, and not only can they be aesthetically pleasing (like their indoor counterparts), they can also serve a functional purpose of safety and protecting outdoor structures such as wall and floors from the elements. If you're looking for the perfect outdoor tiles, then look no further we are here to help. We've compiled a list of things to consider when choosing the right tiles for outdoor areas in your home.
1. Durability and Performance
Make sure that you've chosen a tile that has been designed to perform in outdoor applications and that can withstand the elements. If you're considering using porcelain tiles, be sure to choose a high-quality brand of tile, as these are typically harder wearing and will provide you with peace of mind. If you're considering tiles such as mosaics, ensure they are made from durable and weather resistant materials.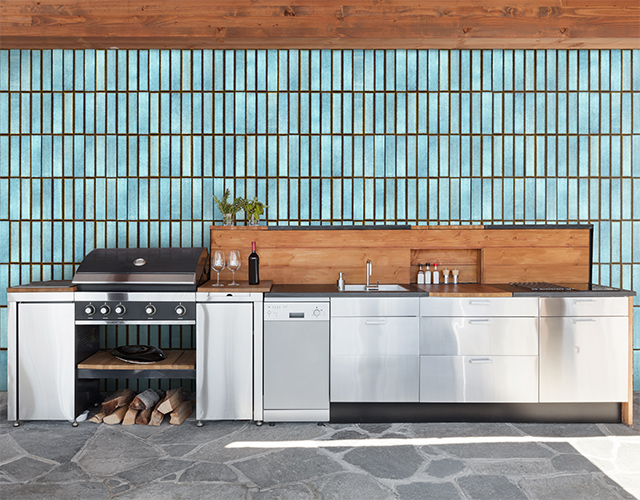 2. Consider Colour
You want to make sure that you've chosen the right tile colour that blends in with your home's outdoor area surroundings.  Not only should you think about the aesthetics, but how dirty they may get if they are highly exposed. Selecting a darker/neutral tiled surface will hide more dirt and dust as opposed to a lighter colored tile.
3. Climate Matters
When you are choosing outdoor tiles, it is worth considering the type of climate you're living in. In many parts of Australia, porcelain tiles are the perfect choice as they are virtually scratch resistant and have a very low absorption rate which makes them resistant to moisture and frost proof. This makes them perform throughout the colder seasons and the warmer months – especially ideal for wet areas such as pools. Due to the manufacturing process the finished product also becomes UV resistant, meaning they are less likely to absorb heat and fade as opposed to other materials.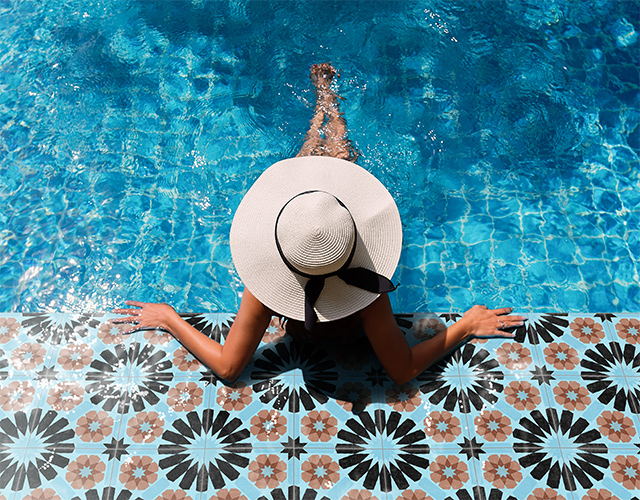 4. Size Up You Tiles
Another important factor to consider is your tile size. Similar to laying tiles indoors, we recommend you base the tile size on the outdoor space you're using the tiles in. Use bigger sized tiles in expansive areas to create continuity and smaller sized tiles in areas where you want to add some character and reflect some personality such as verandahs and barbeque areas.
5. Slip Resistance
Before purchasing your tiles, you'll want to consider whether they have a slip resistance rating. Not all tiles do so you need to ensure that they carry a slip resistance rating of at least P4.  This will ensure that your tiles are safe to walk on even when wet. Slip resistant tiles are also ideal if you have children or seniors living or visiting your home.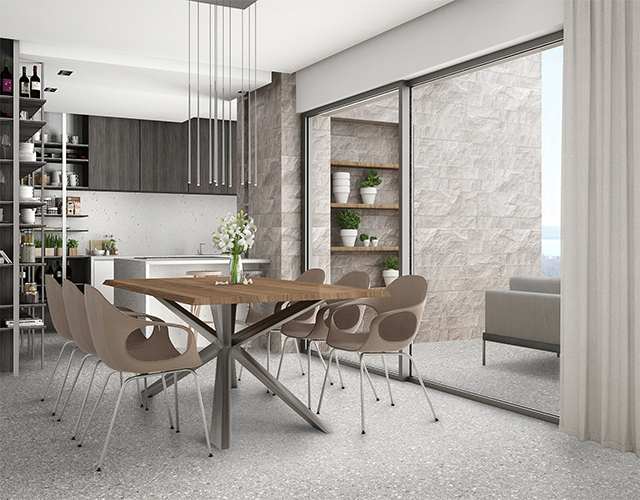 6. Seemless Indooor Outdoor Transition  
If you are choosing tiles that are going to be installed flush with your indoor areas, you may like to consider a colour and style that is going to provide continuity and a seamless indoor and outdoor transition.  Most outdoor tiles are versatile enough to be used indoors and can help you achieve a unified theme which is ideal for balconies, entertaining and alfresco areas leading on from the interior kitchen or living space.
To make the right decision on your tile selection, we'd recommend requesting samples of the tiles and seeking expert advice before making your final decision. This is important if you are unsure on what tiles are best for outdoor applications and what is going to best suit your needs and style. Order a sample pack with us today!
At Sanctuary Makers, we're here to help you choose the best tile type and designs for the outdoors. Our Australian made tiles are manufactured right here in Melbourne using leading edge equipment and technology to provide you with a long lasting product that suits the Australian weather. If it's durability, performance and affordable quality you're after, look no further than Sanctuary Makers.
If you're still unsure on what best tiles to use, contact us today or visit our showroom and speak to one of one our expert consultants. We'd be more than happy to provide you with all the information you need when it comes to design and choosing the right tiles for outdoor spaces. Our experts have years' worth of experience assisting customers in making the right decision to create their beautiful home and outdoor sanctuary.