Building or renovating? Want to know how to nail your tile choices? You have come to the right place! We've pulled together some key considerations that will make it much easier to select the perfect tiles for any area of the home.
1. Think about the space
Some tiles work brilliantly in some locations and not so well in others, so it pays to think about the individual space.
The size of the room and the lighting will play an important role.  Smaller spaces can benefit from tiles with a gloss finish which reflects the light, while larger spaces can generally accommodate a matt finish tile which will gently diffuse the light.
Make sure you also think about the surrounding spaces and the style of the rest of the home to ensure your tile choices provide continuity.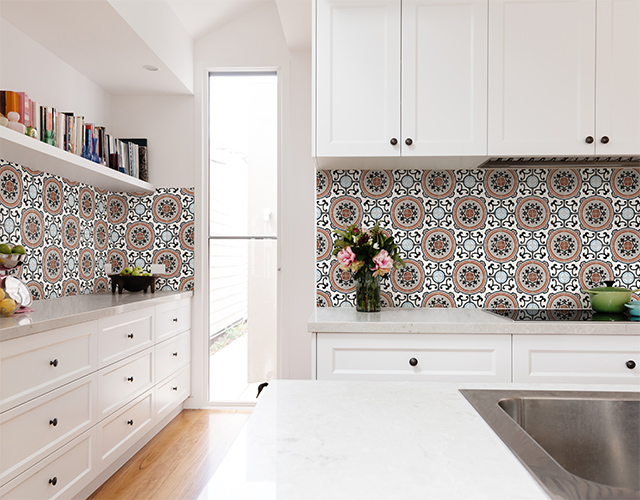 2. Size matters
Many tile designs are available in a variety of size options. When choosing your tile size, keep in mind that larger tiles are generally faster and more affordable to install. They require less grout and cleaning will also be an easier task.  Larger tiles are more commonly found on floors, however we are seeing a trend towards homeowners using them to create a seamless statement on walls too.
Smaller tiles are a great choice if you want to add some extra detail and interest, but they can look busy when used to cover a large expanse of space. If you want to go small, it's generally best using them on surface areas like shower recesses, kitchen splashbacks or smaller feature walls.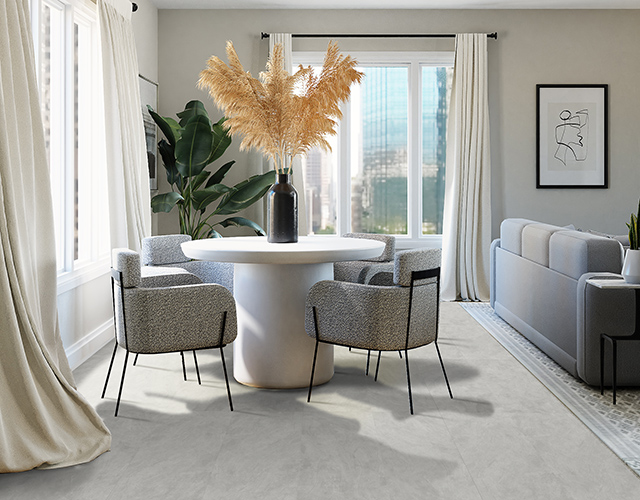 3. Push the boundaries
While it can be tempting to play it safe, don't be afraid to aim for something a little different —after all, that's the only way to reflect your personality and create something that truly stands out!
There are so many options these days, so play with different colours, textures and patterns until you find a good tile combination that works.
You can also think about using tiles in areas you might not typically think of tiling. Tiling areas like stair risers, the underneath of your kitchen island or your bathroom vanity countertops can create a unique point of difference and elevate the style of the home.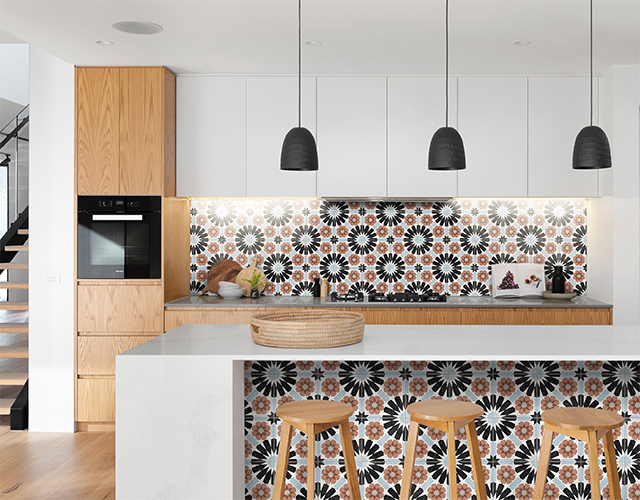 4. Try before you buy
While you might think you know exactly what you want, it always pays to visualise your chosen tiles in the space before you commit.
Request samples of your favourite tiles that you can take home or order samples online.  Once you have them, place them in location and see how they look in the surrounding space.  Go one step further and see how other chosen interior finishes (ie. paint, cabinetry, fabrics) complement your tile selection.  You might be surprised to see how different a tile looks in the space or against other finishes compared to what you were expecting!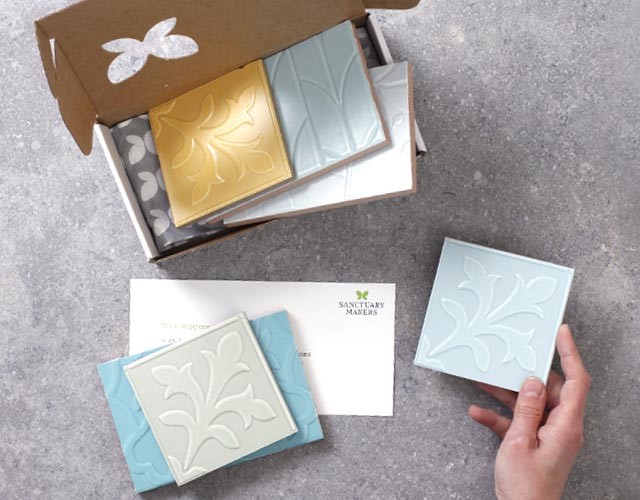 5. Opt for Australian made
Many tiles are now made overseas and imported, but using Australian made tiles guarantees quality and shorter lead times.  Not only is the Australian made label synonymous with quality, but you'll also save yourself a lot of headaches down the track if you ever need to replace broken or damaged tiles.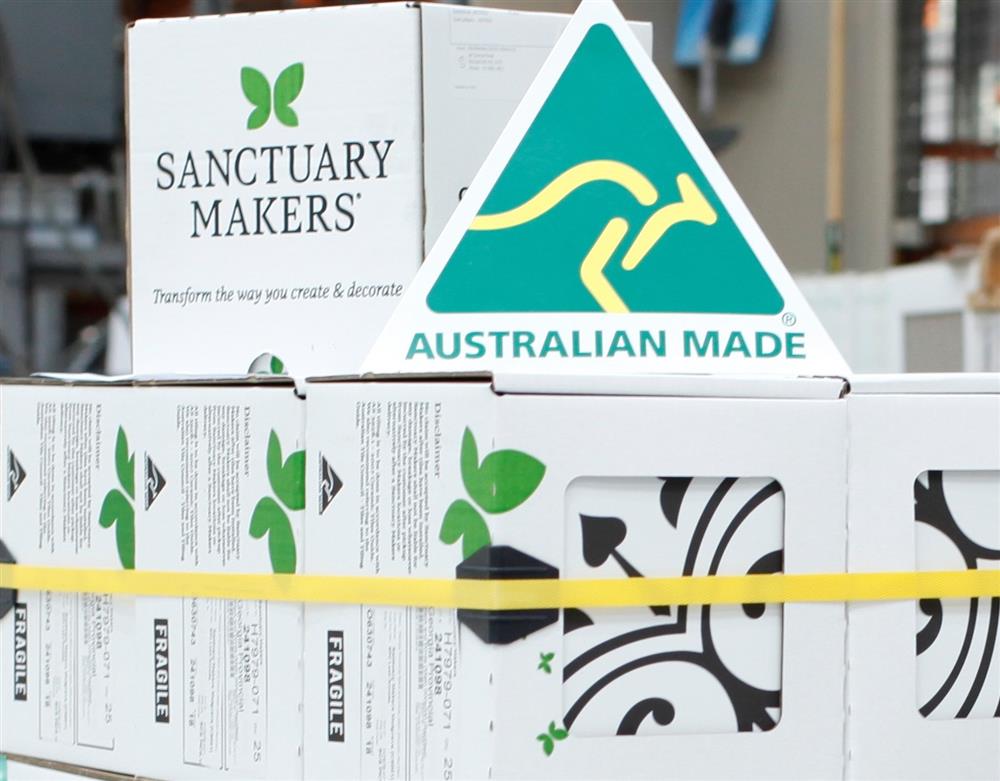 6. Get help from the experts
You don't have to do it alone.  Seek help from the experts and get all the advice you need before finalising your selections. Sanctuary Makers showroom consultants have a wealth of knowledge and experience helping customers with their design plans and tile selections.  They can show you how to narrow down the options to find a tile combination that suits your needs perfectly.
Making the right tile selection for your home is easy with Sanctuary Makers. From our inspirational website and free visualiser tool to our welcoming showrooms, we have knowledgeable staff and an extensive range of Australian made tiles in almost every colour, size and finish imaginable.  We will help you transform your home into a tranquil sanctuary that you'll be sure to love for many years to come.
Browse our range of tile designs or find a showroom to get started.