Blue tiles for kitchens come in various shades, textures and styles. It's all about choosing the right design for your home and personal taste. The sky's the limit for what you can create with blue tiles in your kitchen. At Sanctuary Makers, we provide the following styles of tiles in the colour blue: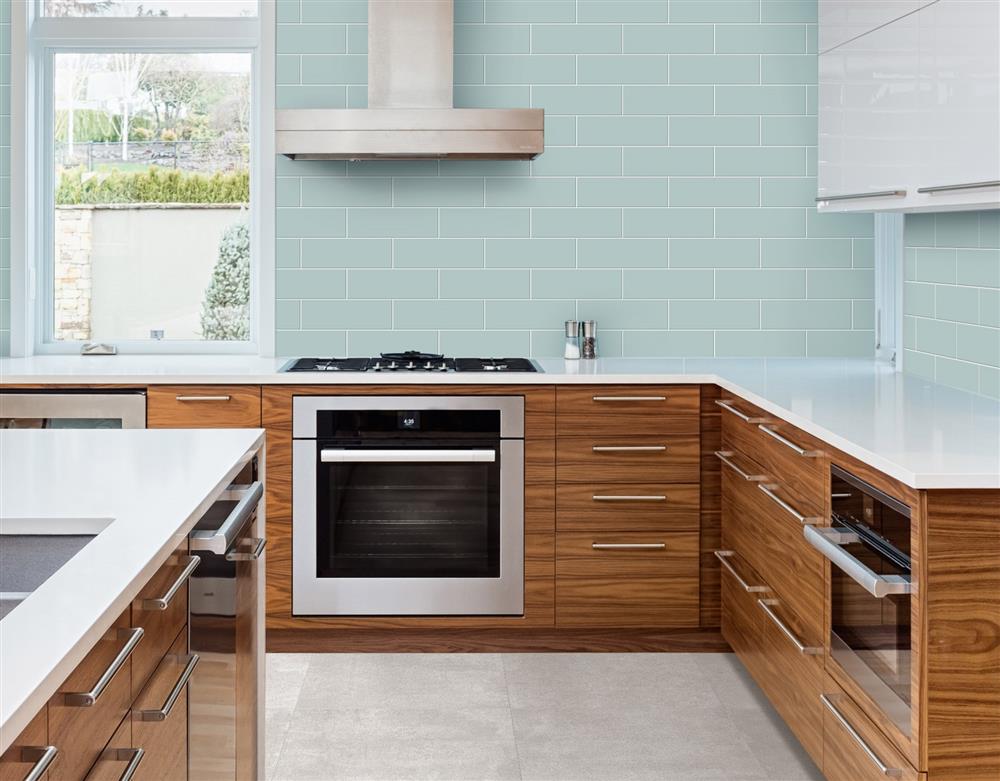 Concrete Look Tiles
It's no wonder why concrete look tiles are a favourite, as they bring a unique, modern industrial appearance to any kitchen. And like all our wall and floor tiles, they are easy to clean and protect your space from mess and wetness, so it's a win-win!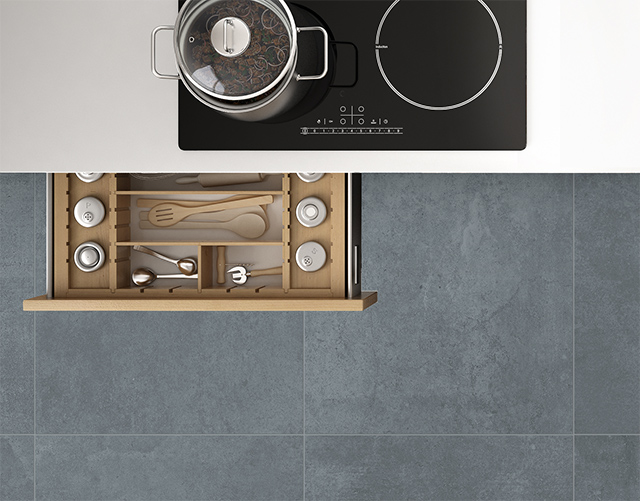 Encaustic Look Tiles
These tile designs are the perfect way to add personality to your space in a practical way. So, if you're hoping for something a little funkier to adorn your cooking space, consider encaustic look tiles in blue, available in various elegant patterns and hues at Sanctuary Makers.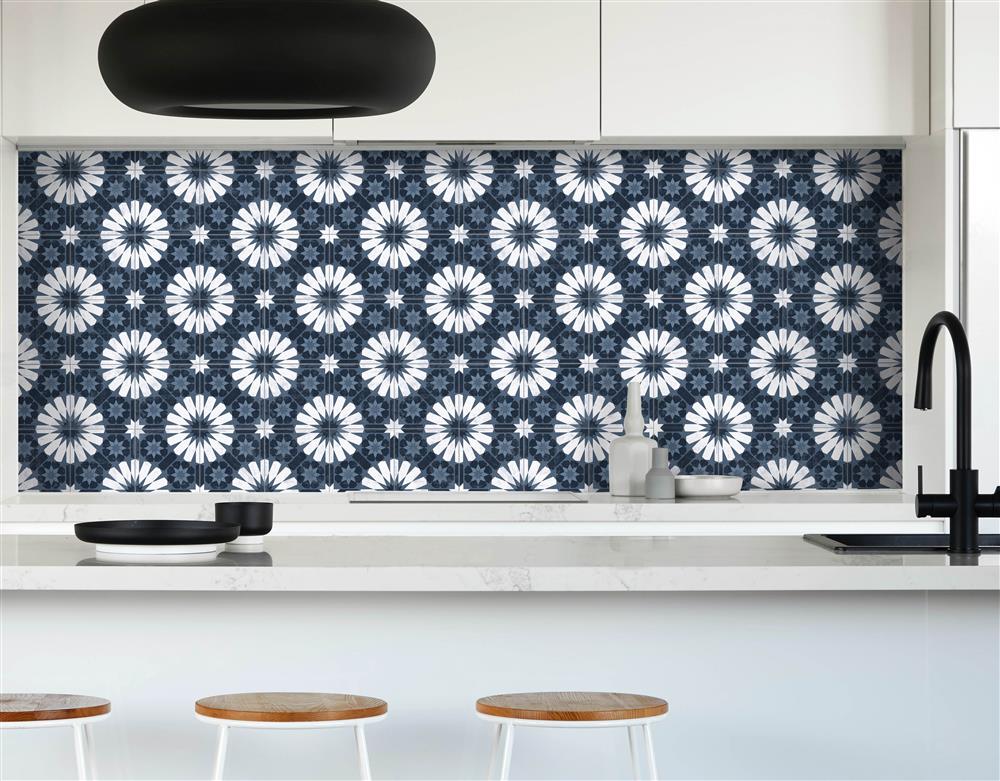 Pressed Metal Look Tiles
Searching for a tile style that's uber-sleek? Pressed metal look tiles bring a pristine shine into your kitchen. Our range of blue pressed metal tiles at Sanctuary Makers features various styles, including embossed and textural detailing, and are available in hues from lakeshore and midnight to storm and a grey blue dove.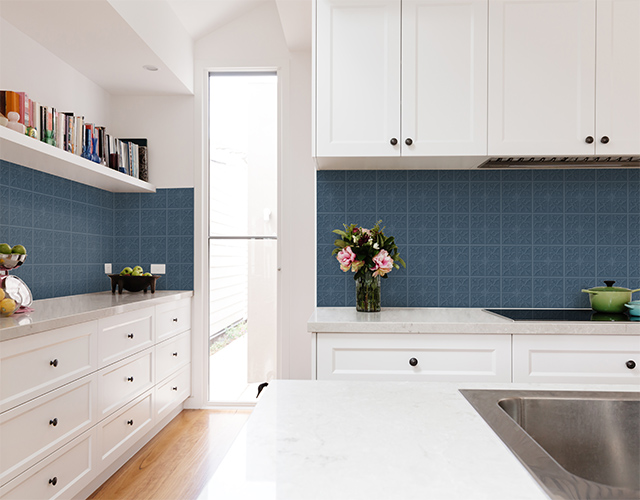 Single Colour Tiles
A staple tile style, single-colour tiles allow you to bring a crisp, clean look into your kitchen. Whether you're more drawn to our French blue, tempest, or various other shades of blue, single-colour tiles at Sanctuary Makers are available in gorgeous matt or glossy finishes.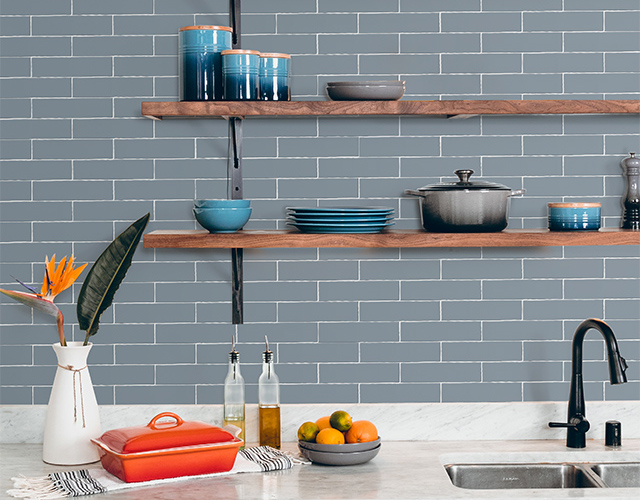 Terrazzo Look Tiles
Bring the feel of the Mediterranean into your home with Terrazzo look tiles. Traditionally made from chips of marble or granite set in concrete and polished, our terrazzo-look tiles expertly replicate this trendy aesthetic. The smooth surface of this unique tile style is elegant, and the speckles of different blue hues beneath the surface mimic that of a turquoise-coloured sea.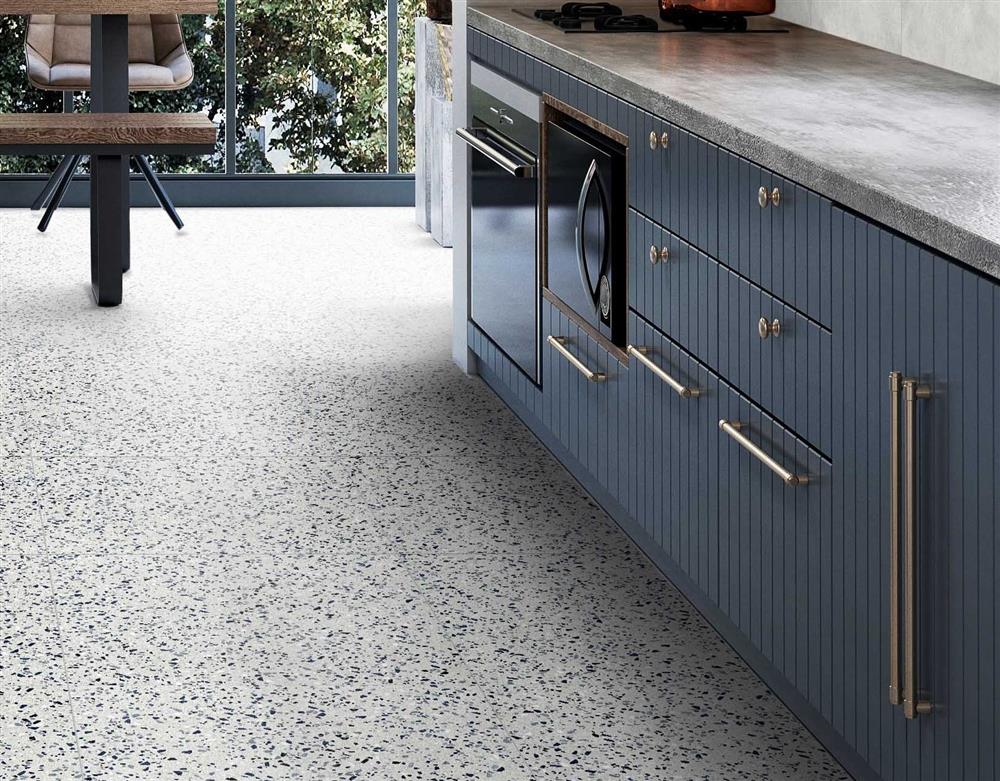 Timber Look Tiles
Our timber look tiles bring a natural looking texture into your home in a modern and elegant way. Combining this popular surface with the colour blue creates a relaxing atmosphere, one resembling driftwood and the fresh, salt-soaked air of a day at the beach.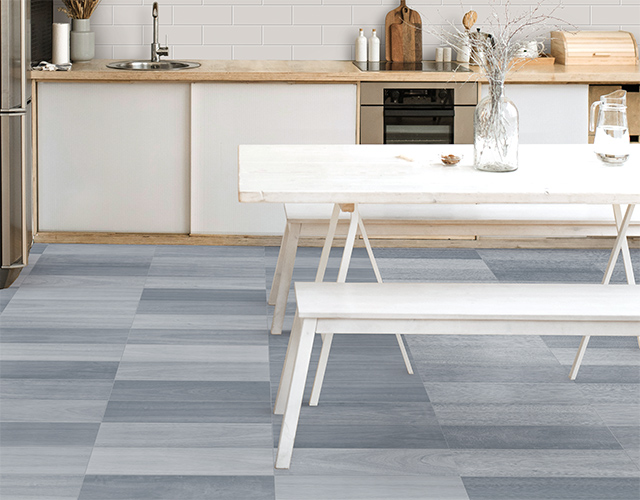 Benefits of Having Tiles in the Kitchen
There is no shortage of benefits that come from having tiles in your kitchen. Of course, tiles are aesthetically pleasing and offer ample options for making your cooking space beautiful. But tiles also protect your walls and floors from moisture that can be damaging and make daily cleaning far easier. Plus, they're easy to install. Kitchen tiles are truly a no-brainer.
Why Buy Blue Coloured Tiles for Your Kitchen?
Choosing blue kitchen tiles specifically offers additional benefits. Psychologically, blue is one of the most calming colours for humans as it reminds us of nature. Bring the soothing association of the cloud-free sky or the ocean into your home with blue kitchen tiles!
Which Blue Coloured Tile Design is Best for You?
When deciding which style of blue tiles will suit your kitchen best, there are a few things to consider, such as if you would like patterned or solid or matt or glossy tiles. Our tile visualiser tool is extremely helpful for exploring what different tiles will look like in your space, and you can also order samples to test designs at home.
How to Buy Blue Coloured Kitchen Tiles in Melbourne
With over 30 years of experience manufacturing and distributing tiles, we specialise in producing stunning, high-quality ceramic and decorative tiles – all of which are made right here in Australia. At Sanctuary Makers, we assure the highest level of quality and customer service for blue kitchen tiles in Melbourne. For more information, get in touch with our friendly team today!