Tile design and production has come a long way since only having a choice between six or seven different colours and ten types of white tile on the same tile base. From sizes, textures, and material, the options for tiles today are stylish and varied. Throw in a wide range of new tile shapes, geometric patterns and creations such as terrazzo or timber-look tile and you have a seemingly endless choice! There are several tile trends in 2021 that we'd love to share with you. Keep reading to see what is setting centre stage for on trend interiors and exteriors this year and the best tile styles for your home.
#1 - Finish:

Trends show a focus on textured surfaces like concrete or stone on floors and walls, particularly in modern settings with matching grout for a more seamless look.  In spaces such as the kitchen, ultra-gloss finishes are back. This includes raku glaze, pressed metal and zellige tiles that feature slight variation across each piece, creating movement and character. These tile types are an excellent choice for splashbacks, feature walls or areas like a shower recess.  A thoughtful mix of tiles throughout the home will add texture and style, providing continuity and uniformity.
#2 - Timber Look:
A timber or wood-look tile is an affordable alternative to natural timber flooring and comes in many colours, shades and sizes. Bringing a sense of nature and warmth inside, to the eye their tones and patterns make them almost indistinguishable from natural wood. This makes timber-look tiles a popular flooring option with ultimate durability. Thin grout lines can provide a flawless finish like interlocking floor coverings such as engineered timber planks. Timber tiles are also a popular kitchen and bathroom design option that integrates with the rest of the home— providing benefits in wet areas where natural timber often fails. Most timber tiles are suitable for outdoor areas and can provide a seamless indoor – outdoor transition.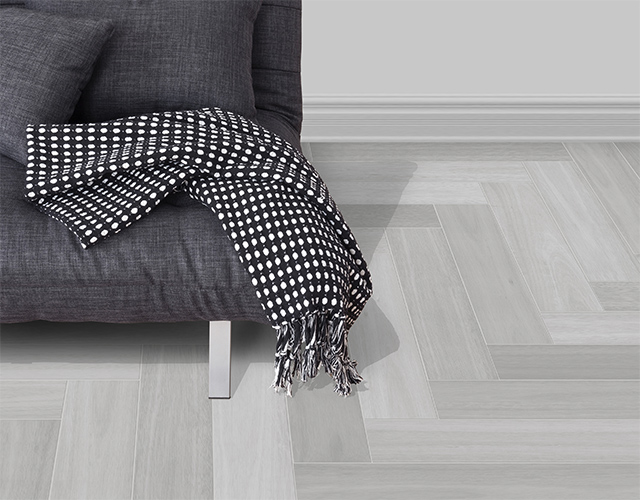 #3 - Natural and Neutral:
As with timber look tiles, the earthy and natural look is also hot in 2021 and perhaps the biggest colour trend. The cool minimalist trend of white-on-white glossy tiles is fading. Instead, natural textures, colours and materials are a popular choice, giving your home an organic, calming feel. Both matt textured tiles and terracotta tiles suit this style. Tiles with a nature inspired tones such as greens, blues, beige and grey also work well. When embracing a natural look, a tile pattern can also add texture. Try combining these natural and neutral tiles with other earthy interior elements.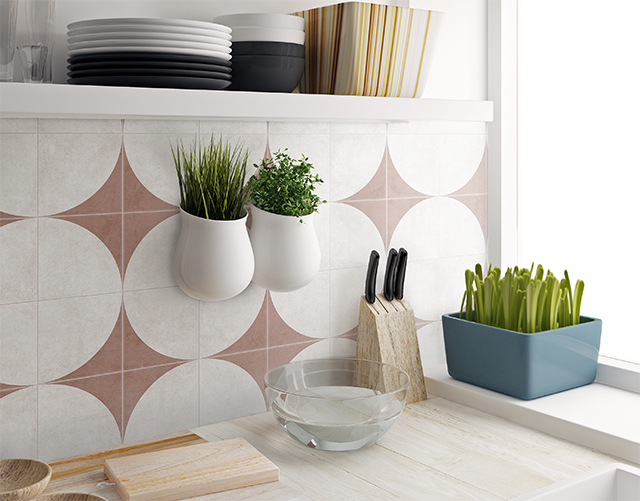 #4 - Shapes:
Subway tiles and rectangular tiles will always hold strong. But this year we're moving from ordinary compositions and embracing other shapes and dimensions.  Use as a feature or all-over, experimenting with tile shapes makes a space more interesting and pleasing with combinations of beautiful interlocked pieces. This is especially true of wall tiles, whether you opt for smaller or larger tiles.  Different tile shapes can suit a range of different architectural styles with some of the most popular shapes including fish scale, penny round, herringbone and hexagonal tiles.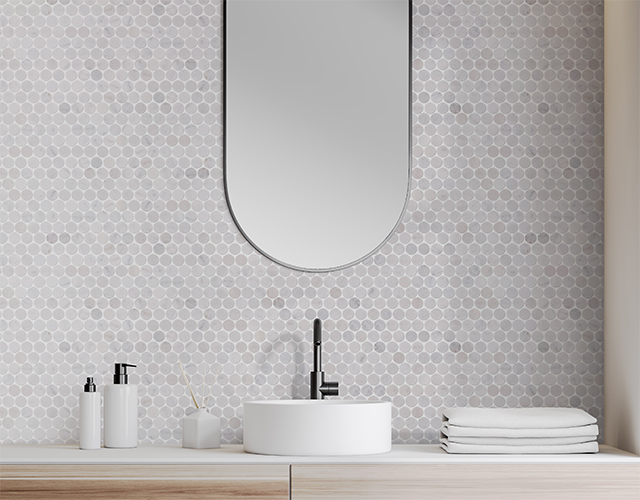 From raw materials to technology, the tile industry is always evolving, and with that comes new design trends. So, if you want a renovation or build that is going to provide a timeless look, it's important to choose a design that speaks to you. Starting your design journey with tiles opens an opportunity to reimagine a space in your style. Feel inspired by our ideas above and be confident in selecting a tile combination that best suits your individuality and lifestyle. Still unsure where to start? At Sanctuary Makers we sell and manufacture our tiles here in Australia and can assist you with design, selection and project advice.  We'd love to hear from you and discuss your next project, so get in touch and benefit from our expert advice.