It goes without saying that kitchen tiles are an essential element of any kitchen's design. Not only do they act as a functional surface, but kitchen tiles also greatly contribute to the overall aesthetic of the kitchen – adding personality and flair to the heart of your home. Whether you want to bring a traditional or contemporary look and feel to your kitchen, having elegant and beautiful tiles is what takes this space's decor to the next level. But when buying kitchen tiles, investing in quality materials that not only look good but are durable and easy to clean is key for longevity. At Sanctuary Makers, our range of kitchen tiles has a match for every home, architectural style, and purpose.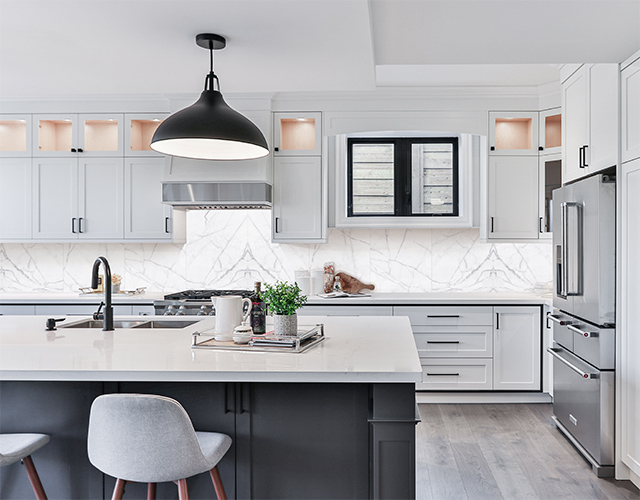 Different Tile Designs for the Kitchen
Every person, family, and home is unique – and therefore, so is their style. That's why at Sanctuary Makers, we offer a range of colours and styles of tiles to customise your kitchen to your distinctive and individual tastes. Do you tend to lean towards a more modern industrial aesthetic? Then grey, concrete-look tiles might be your perfect fit. On the other hand, if you're searching for a pop of colour to compliment an art-deco theme, then pink single-colour tiles would suit.  If a kitchen that looks straight out of the Italian countryside appeals to you, then set this trendy setting with terrazzo-look tiles. Alternatively, nothing says timeless better than crisp, clean, white kitchen tiles.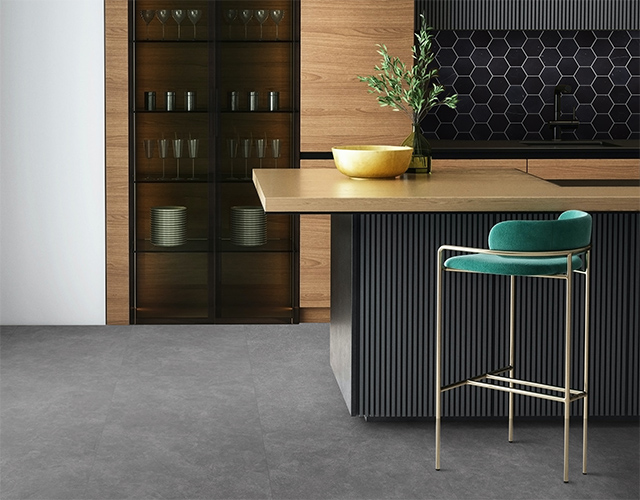 Our range of kitchen tiles are diverse in colour, style, and purpose. Other tile materials we offer at Sanctuary Makers include an encaustic look, natural stone, pressed metal, and timber look. Tiles also come in colours including beige, black, black and white, blue, brown, green, grey, pink, and white. Gloss, matt and satin finishes are available across many of our kitchen tiles ranges.
Features of Sanctuary Makers Kitchen Tiles
Tiles are a necessity for any kitchen. They provide a look and feel to the space along with practical, functional features.  At Sanctuary Makers, not only do our various styles of kitchen tiles add elegance to your space in the form of design, but they are also waterproof, abrasion resistant, and easy to clean.  Our floor tiles also come with a slip rating, perfect for wet areas such as kitchens.

Important Benefits of Having Tiles in The Kitchen
While tiles make for an easy way to implement style and personality into the heart of your home, they also provide benefits beyond aesthetic value.  Along with being easy to clean, tiles protect your walls, counters and floors from potentially damaging stains and moisture. When cooking, splashback tiles protect your walls from wetness that can degrade your home's integrity over time.

Choosing the Right Design Tiles for Your Kitchen
1. Decide on Tile Placement
First things first – when choosing tiles for your kitchen, decide where they will go, as different kitchen tiles suit different purposes. Once you've settled on placement for your tiles, you can move on to style.
2. Determine Your Budget
Tiles come in a range of prices – so before or amidst browsing, determine your budget so you can narrow your search and shop more effectively.
3. Choose Your Preferred Tile Style
Welcome to the fun part! Now that you know the type of tile you're in the market for, you can choose your favourite material and design and get creative with your space. You can even order samples through Sanctuary Makers to see how the different designs look in your space before placing an order.  Also at Sanctuary Makers, we feature a tile visualiser tool that allows you to explore potential tile designs for your kitchen. How fun?
4. Consider Practical Benefits of Products
Don't forget about the pros and cons of different tile types while looking at various fabulous designs. For example, if you're shopping for floor tiles, consider the lifestyle you and/or your family lead to ensure durability.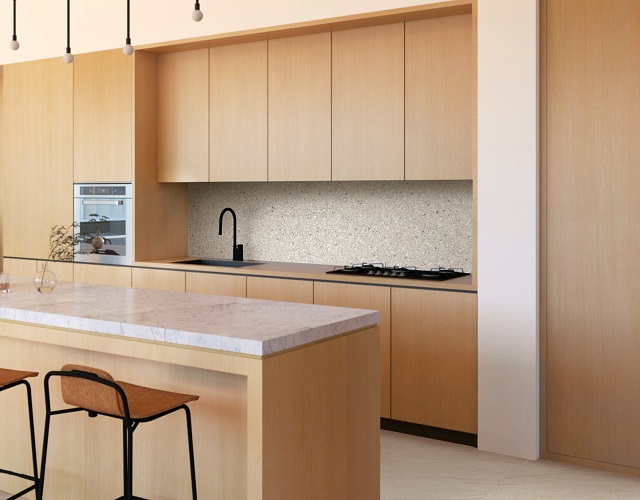 How to Buy Kitchen Tiles in Melbourne
As an Australian-owned business with over 30 years of experience manufacturing tiles right here in the Australia, our team at Sanctuary Makers are experts in helping people create their dream kitchens. Contact us today to order free tile samples or for more information.